Forget hand addressing your envelopes!
Let us take care of it for you, for free, with swoon-worthy digital calligraphy.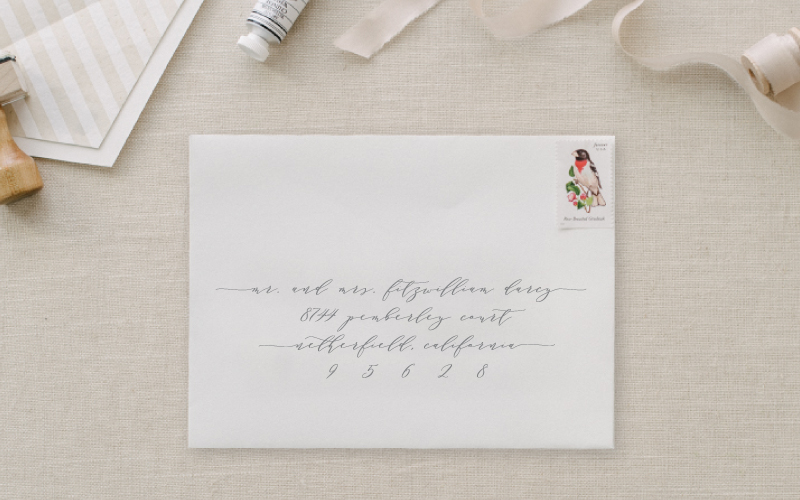 What is digital calligraphy?
Digital calligraphy uses fonts designed by actual calligraphers to print guest addresses on the envelopes with a high-end digital printer. Sometimes, the effect is so good, we can't tell it's not handwritten calligraphy.
We have 10+ calligraphic fonts that you can choose from in a range of styles – a little something for everyone.
What will happen when I give you my email?
Once you submit, we will send you an email with a promo code to use for a digital calligraphy order (score!).
We will also send along our one-page PDF guide on when to send your paper goods. It's useful AND really really pretty.
Periodically we will send you a few other helpful (and stylish!) guides we have created to help our clients through the paper process, such as our invitation wording info-graphic, field guide on what to include with your invitations, and our resource on how to address your envelopes.
We also like to share additional promos and discounts just for subscribers who are really into paper, like us!
We know your email address is sacred, and we are serious about respecting your inbox. We will only send you guides our 1000+ clients have found useful.